Roof repair isn't a choice, unlike elective home upgrades — it's essential! Besides being crucial for your property's safety, comfort, structural integrity, and overall value, roofing ranks as one of the most expensive and extensive projects homeowners can tackle.
As a result, many ambitious DIY-ers try to do the work themselves. And though it's a viable alternative for many, it's not the best choice for the majority. After all, why risk damaging your roof when you can hire an experienced roofing contractor?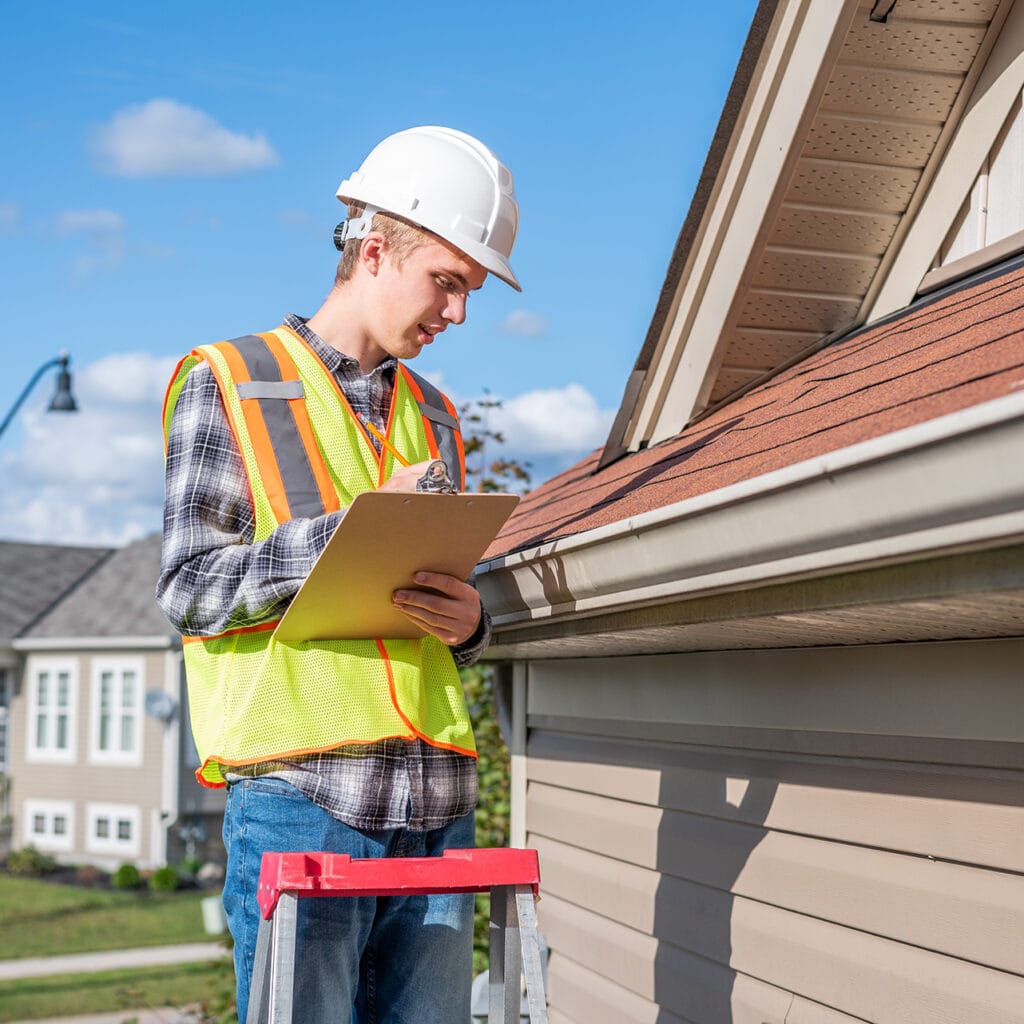 But before you settle for a roofing company, follow these steps to find a reliable firm that'll put a roof over your head without issues:
Referrals are Key
One of the best and fastest ways to find a reliable roofer, is by asking those closest to you! Whether it's your family, friends, or neighbors, they should at least have a name in mind when it comes to roofing. List everyone you know who had work done on their roofs and reach out to each one and ask these two questions:
Were they happy with the roof job?
Would they work with that roofing contractor again?
Remember, testimonials give the most reliable and precise picture of what your experience will be with a roofing company. And you rely on personal contacts to provide honest and unbiased feedback.
Research
Once you shortlist at least three reliable roofing contractors, you can begin investigating each person. You can start by verifying their contact information, license, and insurance. And for a safer measure, ask your local chamber of commerce or the Better Business Bureau to check for any red flags you should know.
Finally, check what other people say about the roofing business and what their experience is working with them.
Schedule an Appointment
When you've narrowed your options, invite the prospective contractors to your home for an appointment and let them scope out your roof. Ideally, it's best to discuss the roofing materials they recommend and the extent of work needed. But aside from that, don't forget to ask them how long the project will take and how many people are appropriate to complete the job.
Thoroughly observe the roofing contractor and check for these positive signs:
Enthusiastic approach.
Knowledgeable.
Professional.
Most importantly, the roofing contractor should be understanding of your preference and ideas. Even if you're working with authority on roofing materials and methods, you should always be part of the decision-making process too! After all, you are the client!
Have Everything Written Down
Never agree to begin the roof work until you've signed a physical contract detailing each aspect of the job. Ensure it covers safety procedures and liability, and yes, that includes workers' compensation. After all, who knows what kind of accident would happen on the job?
Aside from that, the contractor must also specify their clean-up methods, payment amount, and detailed schedule. Finally, request a lien waiver to protect yourself against claims that might emerge if the roofing contractor fails to pay a vendor for equipment and materials.
Set a Reasonable Budget
As tempting as it is to go for the cheapest bid, it isn't always the best choice long-term. After all, top talent often doesn't come cheap. Just like any other purchase, paying the extra dollars is worth it long-term. So going with the reasonable prices offered by the best roofing contractors can guarantee fixes that can last for years.
Finding the Most Reliable Roofer in Danbury, CT
For top-quality roofing services, your best bet is to hire the leading roofing specialists in Danbury, CT – the Roofing Contractor of Danbury. You can expect their roofers to finish the job on time and within budget and provide valuable insight into the best materials for your home, style, and local climate.
Contact them today to get your free consultation and estimate, and work with the best roofing contractor in Danbury!
Roofing Contractor of Danbury
247 Franklin Street Ext, Danbury CT 06811
Phone Number: 1-860-773-5040
Website: https://roofer-danburyct.com/